Panel: How Traditional Brands Are Reinventing For Gen Z
Pizza Hut, Levi's, and Chelsea Football Club joined a discussion led by Brave Bison on how traditional brands can continue to reinvent themselves to resonate with a new generation of consumers, adapting to a digital and mobile-first age to ensure they're perceived as 'iconic', and not 'dated'.
#WhatsHappening On Twitter
67% of the UK population between 18 and 34 are active on Twitter, making it the world's largest focus group where anything and everything is discussed. Joe shared how to leverage this giant corpus of human thought to identify trends and changing youth preferences.
A Q&A With Nike And Facebook: How Tech Is Fuelling Creativity In The Retail Industry
We heard from Nike and Facebook about what 16-24 year olds really want from their real-life shopping experiences, and how leading youth brands are creating exciting IRL customer experiences to increase footfall in store, proving retail isn't dead, but exciting retail is.
Panel: Doing Diversity - Inspiring Action Not Words
M&C Saatchi, PinkNews, Benefit Cosmetics, River Island, and the founders of both Kohl Kreatives and gal-dem Magazine, came together to discuss what 'inclusivity' really means. They discussed how to avoid tokenism, break down stigmas, stereotypes, and taboos, and ensure that diversity spans the full spectrum of 'humanness.'
Reframing The Future: The Harmony of Humans And Machines
Microsoft's James Murray gave an exciting glimpse into the future of a world where machines play the role of collaborative partner, rather than unstoppable competitor as Hollywood so often portrays. He shared how human ingenuity can meet intelligent technology, the rise of AI, and what this means for the future of industry as a whole.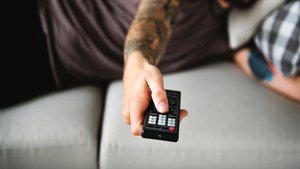 Hollyoaks: Storytelling And A Youth Audience
Lime Pictures, one of the UK's leading TV production companies, shared the secrets behind the story lines of Hollyoaks, alongside Gen Z's favourite cast members, and how they keep young viewers coming back year after year by engaging with topics that matter to the youth of today.
Panel: How Brands Are Winning Over Mobile And Social Obsessed Gen Z Consumers
Instagram, eBay, Skinnydip, Ticketmaster and Yotpo came together to discuss how to create the perfect online shopping experience for 16-24 year olds who share, like, and comment as they shop, and insights on how tech innovation is disrupting the market with visual search, shoppable content, and virtual shopping experiences.
Social Media: The New News Channel For The Streets
Sheldon Thomas - Founder of Gangsline - spoke about how social media can be rebranded from the negative uses of Youtube, Snapchat, and Facebook to promote gang culture and rivalry amongst UK gang members, to a more positive re-imaging that promotes the streets from a different perspective.
Alone In A Crowd: The Loneliness Epidemic
Chris Martin, CEO of the Mix - an online support network for under 25s - was joined by young people who have benefited from the service to discuss how an epidemic of isolation and loneliness is affecting the mental and physical health of our most connected generation, and what we can do about it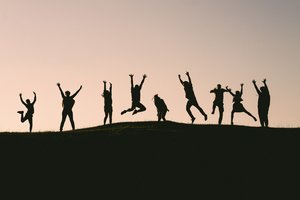 Panel: Future Leaders - How Gen Z Are Changing The World
Fighting knife crime, supporting people through grief, getting Gen Z more involved in politics and sport - this panel brought together a line-up of inspiring young people being bold and pushing boundaries in their communities. They discussed taking leadership today, and what they've learnt from their peers - and themselves - in the process.